The Company
Our Story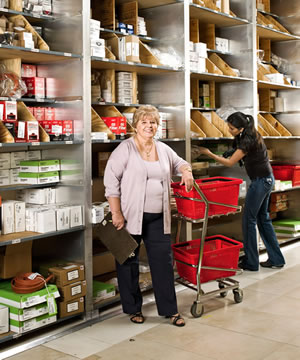 Behind the nondescript facade of a low-slung building near Fort Lauderdale Airport lies a treasure trove for airplane enthusiasts. Hundreds of plane components are stacked on floor-to-ceiling shelves; the packages and boxes boast such obscure products as "Avex Rivets," "Valve Cover Gaskets" and "Mouse Milk Lubricant." Trucks shuttle constantly between the loading bay and the nearby runways. This is the headquarters of Airparts Company Inc., one of the foremost U.S. wholesalers of parts and engines for the general-aviation industry.
Upstairs, in an office adorned with wooden models of the jets and planes that make up the company's market Cessna, Hawker Beechcraft, Learjet, Piper sits Airparts' unlikely CEO , a bright, vigorous woman named Marta Maxwell. Next to her sits her dapper, convivial husband George, the company's vice-president. Marta's children, Andy and Emy, Airparts' sales manager and general manager respectively, oversee the daily comings and goings; this is the epitome of a family business. Airparts began life in Marta's garage in Wichita, Kansas, in 1963; 50 years later, Airparts boasts over 50 employees, a network of 1,200 dealers which provides a cozy cushion of 8,500 customers in 70 countries including most of Latin America, Europe and Africa, as well as Pakistan, Israel, and even Papua New Guinea, and revenue of approximately $43 million per year. "It just goes to show what a little determination can do," says Marta, with justifiable pride.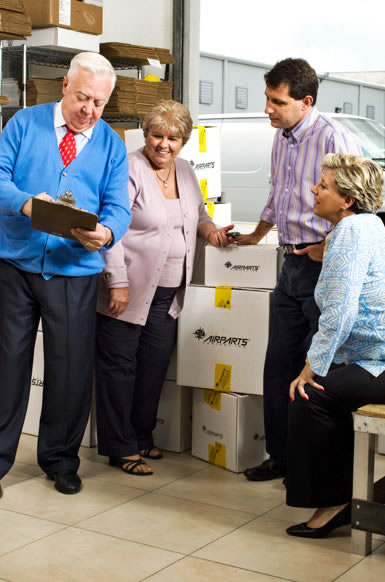 Make that determination spiked with canny business acumen. Marta began Airparts when she and her first husband, a pilot looking for work at Cessna, left their native Argentina for Kansas. "Wichita has always been the air capital of the world, and was a magnet for pilots back then," says Marta. "Cessna, Learjet, Beechcraft and Boeing are all based in the town, and there was a lot of traffic between there and Latin America. I originally sold things like headphones and sunglasses to the pilots, but then they started asking me if I could get hold of tires, brakes, fuel pumps and such, to help them service their planes. They spoke no English, so I acted as a broker for them. That's how the business originally got off the ground."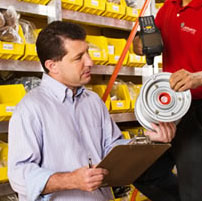 However, there was some initial turbulence to negotiate. Marta divorced in 1969 and was awarded the fledgling company as part of the settlement. She found herself with two young children and banks that were less than enthusiastic about her plans to expand the business. One manager actually advised her to open a beauty parlor instead. Fortunately the vice president at her local bank, who, as luck would have it was also a woman, granted her the loan she needed. It provided a boost to the cash flow of the business and was the key to its success. "I knew there was a market, and no one was serving it," says Marta. "I went out and cultivated the personal relationships with the pilots and the air companies." (Indeed, Marta's multilingual barbecues became legendary in pilot circles.) "The entire growth of the company has been, predominantly, by word-of-mouth," she continues. "People know not only that we are reliable, but also that we'll go the extra mile for customer service we'll stay open that extra half-hour, we'll even hop on our own jet on Friday evening to deliver an urgent part to Argentina or Brazil if you need us to."

It's this attention to detail that's won Marta the numerous business-leadership awards that vie for space with the model planes on the company's shelves, including the Small Business Person of the Year (U.S. SBA for Kansas) in 1989 and Exporter of the Year
(U.S. SBA) 1988. "We haven't been 50 years in the business without learning a thing or two," she opines, a twinkle in her eye.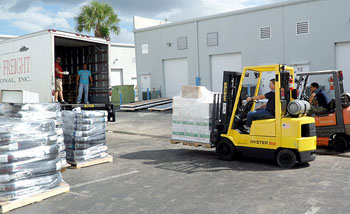 Marta married George Maxwell, an aeronautical engineer who's also a pilot, in 1982, and they relocated the main part of their business to Fort Lauderdale while still maintaining a subsidiary office in Wichita. The move to Florida was convenient on two counts many of the small jets are now maintained on the East Coast, and the Maxwells had an eye on their eventual retirement. However, Marta and George aren't about to fly their Citation jet into the sunset just yet. They still assiduously attend the office and play a central role in company decision-making. But their exit strategy has always been to hand the company on to the next generation. Andy has been taking the company into new territories, Brazil and Mexico this year, possibly Argentina and Panama next. Emy has a degree in business administration and is in charge of Airparts' finances.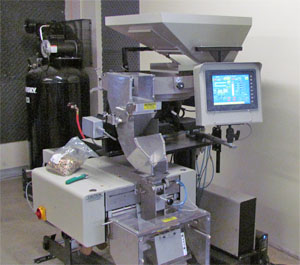 "We're hoping that the kids will take up the mantle," says George, as Andy and Emy join them at the conference table. "We haven't actually worked anything out formally yet. But the outlook for the industry is good. More and more people are deserting the major airlines and using the private jets and turboprops whose parts we sell, and, because our business has always been predominantly export, we have some protection from any downturn in the U.S. economy. Our orders are very healthy, thanks to the weak dollar; domestic sales are steady but foreign sales are buoyant. And we're always looking to venture into new markets; as one market drops, another Russia or China, for example rises."
For these reasons not to mention continuing growth of around 20 percent a year there's been a lot of outside interest in the Airparts brand. "We've had several companies call us, expressing interest in buying us out, but we're just not interested at the moment" says the pragmatic Emy. "If someone comes along and offers us $200 million, I'm not sure if you'll find these two working in Airparts any longer," is George's wry view of any potential buyout.
"But in the meantime, our prospects for international growth are sky-high," offers Andy, who has inherited Marta's former role of initiating new connections and business partnerships. "Every time I travel, people ask me, 'When are you going to open up here?' Not only are we a one-stop shop for these companies, we also have a cast-iron reputation for honesty and probity. And that's priceless."
Most of that reputation, as Andy and Emy are quick to acknowledge, rests on Marta and George's tenacious drive and personal charm. But the family is facing the prospect of the change of Airparts' principal crew with equanimity. "The most important lesson I have learned in business is that the name of the game is friendship," says Marta. "You need to get to know the locals and their customs wherever you sell, and oil the business wheels, and Andy is great at that, while Emy keeps a tight rein on our expenses. I know that with these two, the future of the company couldn't be in safer hands."
Text:Stuart Husband
Photography:Mackenzie Stroh
Enter your new credentials and press "Login now"
ⓘ Your password doesn't work?
Please enter your current e-mail address below. If this address matches the address we have on file, we'll send you a password reminder via e-mail, take around 5 minutes.
we apologise for any inconvenience caused
Thank you for taking the time to provide us with your feedback. Your comments are very important to us.
Please rate this website out of five stars.